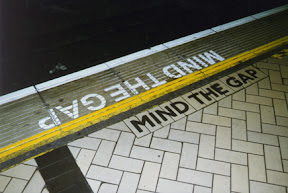 This is Part 4 of a series outlining the Australian Health Insurance industry from the perspective of a health provider.
4. Private Health Insurance Companies
Unlike overseas insurance companies, Australian Private Health Insurance Companies do not usually set an anual dollar limit on benefits, or directly dictate medical care to their members like US Health Maintenance Organisations (HMOs).
The unique structure of Medicare extends to all Australians, including those who have Private Health Insurance. What this means is that Australian Health Insurers can depend on the Federal Government continuing to pay the bulk, or at least a known minimum, of health care costs for their members. Therefore, they are only responsible for meeting the difference between what the CMBS pays and what the provider charges (the Gap Fee). This includes the 25% of the CMBS fee which Medicare will not pay.
In actual fact, Private Health Insurers in Australia generally have policies which will:
only pay for inpatient services (i.e. services rendered in a hospital)
only pay for the 25% difference between the CMBS fee and the Government Rebate (i.e. not any gap fees on top of this)
pay for costs incurred by the hospital during that period of hospitalistion
pay for approved consumables and surgical implants used during operative procedures
As explained later, hospitals also receive money from state and territory governments for these services, so Private Health Insurers basically pay a standard fee intended to bridge the difference between the hospital's costs and the state or territory funding.
On top of this, Private Health Insurers in Australia benefit from a Federal Government drive to promote Private Health Insurance via a 30% Government rebate for Health Insurance Premiums. All in all, they have it pretty easy, and are raking in cash hand over fist, though they refuse to admit it when it is time to raise premiums. Instead, they employ specialists to help them think of hare-brained schemes to waste money and hide their profits.
The largest health insurer in Australia is Medibank Private which is currently privately owned by the Federal Government. Unfortunately for the ordinary taxpayer, Medibank Private has done such a good job of hiding its profits that the Federal Government thinks it would be better off privatising the company rather than keeping the income stream.
Medibank sale details to be decided
Medibank: In sickness and in health
AMA maintains Medibank premiums will rise
AM: Medibank privatisation good for consumers: Abbott
AM:Labor rejects claims of benefit from Medibank sale
The World Today: Govt set to confirm sale of Medibank Private
PM: Govt to sell Medibank Private
No guarantee on premiums
$50m private health ads 'planned'
Shakeup for medical insurance
Labour to target doctors over fees
More on this series next week.